Canadian Brown Swiss and Braunvieh
Encouraging, developing and regulating the breeding of Brown Swiss dairy cattle and Braunvieh beef cattle in Canada
Association
The Canadian Brown Swiss and Braunvieh Association was organized on June 12, 1914 and incorporated with the Livestock Pedigree Act on June 16, 1914. The Association is a member owned and directed organization, made up of members from across Canada. It is governed by a 6 person Board of Directors comprised of and elected by the membership.
Mission Statement

Article II.1 The Association shall have for its objectives the encouragement, the development and the regulating of breeding Brown Swiss dairy cattle and Braunvieh beef cattle in Canada.
Board of Directors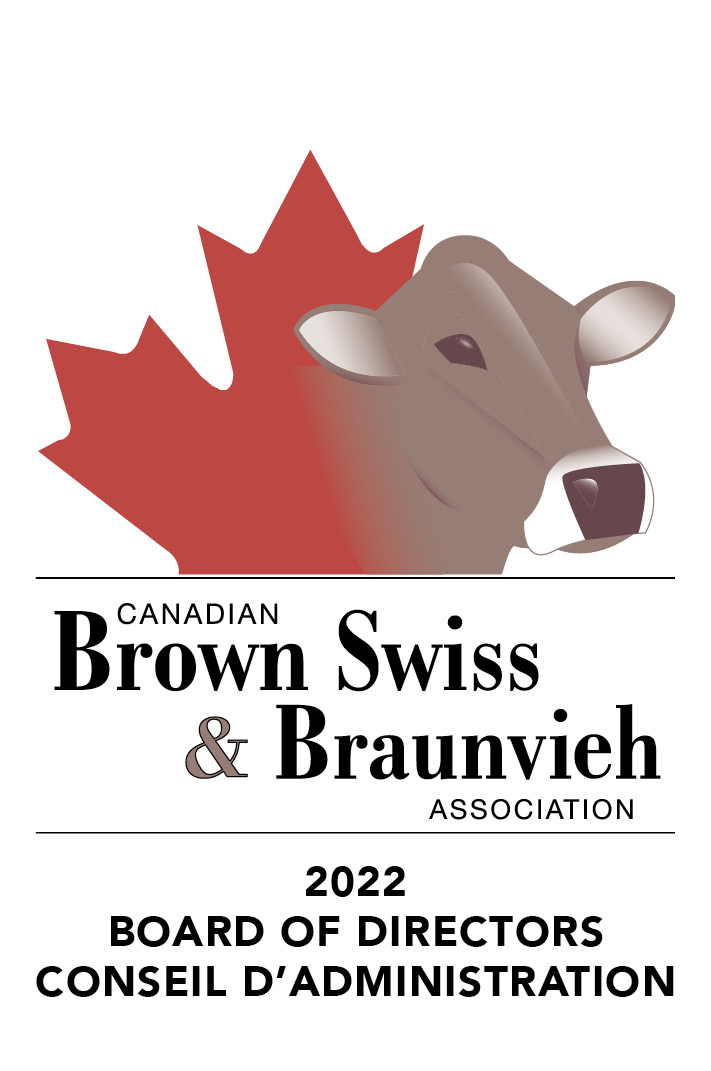 President

Vice President
The Board of Directors of Canadian Brown Swiss and Braunvieh are very pleased to present its website. For members, it is an easy access to online registrations, membership renewal, transfers, classification schedule, fee schedule and other breed related information. If you have any comments, suggestions or questions, please contact the office or one of the Directors.